Who is online?
In total there is
1
user online :: 0 Registered, 0 Hidden and 1 Guest
None
Most users ever online was
10
on Wed Jun 15, 2016 9:44 pm
Statistics
We have
52
registered users
The newest registered user is
EmperorGai
Our users have posted a total of
144
messages in
50
subjects
Faction Name: Order of Bogatyrs LD Colony
Colony Number: 13
Leader: Bogdan
Role: Theocratic Corporatocratic Expansionism
Homebase: Will be spawned soon
Currently recruiting more players: No
New players welcome: Yes
Languages: English, Russian, French, Spanish, German
Vessel Livery: Dark grey, grey, black, red, dark blue
Alignment: Neutral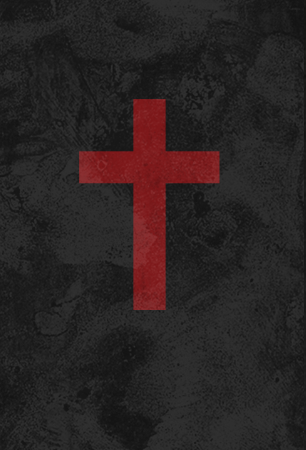 Striving for Prosperity and Enlightenment for all
This faction is actively lore-based, however, while roleplay is encouraged, it is not necessary to be a member. They have an established, growing military, but they primarily focus on trading and diplomatic methods to resolve conflict of interest. Members are free it seems to do what they wish so long as it isn't turning their guns on the faction. They have many roles to fill including mining, engineering, base building, leadership roles, diplomacy and fleet ops. Recommended if you wish to join a large, mostly peaceful faction and like roleplay.
A recruitment faction will be made separately which recruits can join. Qualified, proven members can apply to be transferred to the LD division of the Order.
Extra information:

Faction Overview

Name: The Order of Bogatyrs

Political Structure: theocracy

Strong Influence: merchants/corporations

Motivation: power, wealth, enlightenment

Influence: above average

Reputation: mostly good

Age: well-established

Leadership: group

Size: medium

Stability: very stable

Personal Freedoms: good

Scandals: infrequent

Foreign Relations: trading with multiple factions

Enemies: Vaygr Raiders, Mortarian Legion, Arstotzkan Federation

Allies: many

Enemies Include: brigades, pirates, disloyal mercenaries, quite a few merchants,

Allies Include: large majority monks, vandal alliance military advisors, Great Novgorod Republic,

Resources: Too great to count

Resources Include: Huge stacks of building materials, ship designs etc.

Other: rumored to often help commoners, relatively quiet community working towards general enlightenment

Current Leadership

Qualifications: elected for indefinite period of time

Bribes: unheard off

Cooperation: total co-operation

Group Size: one major leader, multiple department leaders

Meetings: private

Meetings Occur: only when issues arise

Discussions: occur everyday on OOB discord channel

Vault

Quality: opulent

Location: just inside the city

Interior: well-furnished

Guards: a few men here and there

Dungeon: not much-used (yet)

Traps: none that guests know off

Joining

Requirement: at least one referral + long period of trusted service in another faction or within one of the recruitment factions of the Order

Initiation: is rumored to be interesting

Rank System:
Useful Links about the Order:
OOB Recruitment Videos:






A taste of what to expect within the Order:
​
If there are any diplomatic propositions at any time, they are to be posted here or via in-game mail to Bogdan.

Thank you in advance.
The Sailing Bear restaurant is almost done. Everyone is free to come and visit when it is finished. Fireworks guaranteed.
The Order of Bogatyrs has increased the budget for imports to 3billion intergalactic credits per month.

All factions who wish to sell materials at standard price or in larger quantities than 50k at lower prices, this is a good time.
Updates on OOB LD Colony Spending
Effective from 15th December
Foreign Aid budget on Light vs Dark has been raised to 60million intergalactic credits per month. (Increase of 45million)
Foreign Direct investment budget on Light vs Dark has been raised to 65million intergalactic credits per month. (Increase of 20million)
Imports budget on Light vs Dark has been raised to 500million intergalactic credits per month. (Increase of 122million)
Loans available of up to 4.5million intergalactic credits per month per faction (Increase of 0.5million)
Internal Investment budget on Light vs Dark has been decreased to 93million intergalactic credits per month. (Decrease of 7million)
Updates on OOB LD Colony Spending

Effective from 17 December
Purchase of Shipping and other vessels budget on Light vs Dark has been increased to 195million (Increase of 125milion)
Updates on OOB LD Colony Spending

Effective from 15/01/2017

Foreign Investment budget on Light vs Dark has been increased to 125million intergalactic credits per month. (Increase of 60million)
Maintenance budget on Light vs Dark has been increased to 75million intergalactic credits per month. (Increase of 3million)
Internal Investment budget on Light vs Dark has been increased to 94million intergalactic credits per month. (Increase of 1million)
Loans available of up to 10million intergalactic credits per month per faction. (Increase of 5.5million)
Purchase of Shipping and other vessels budget on Light vs Dark has been increased to 197million intergalactic credits per month. (Increase of 2million)
Weapons budget on Light vs Dark has been increased to 21million intergalactic credits per month. (Increase of 13million)

Similar topics
---
Permissions in this forum:
You
cannot
reply to topics in this forum